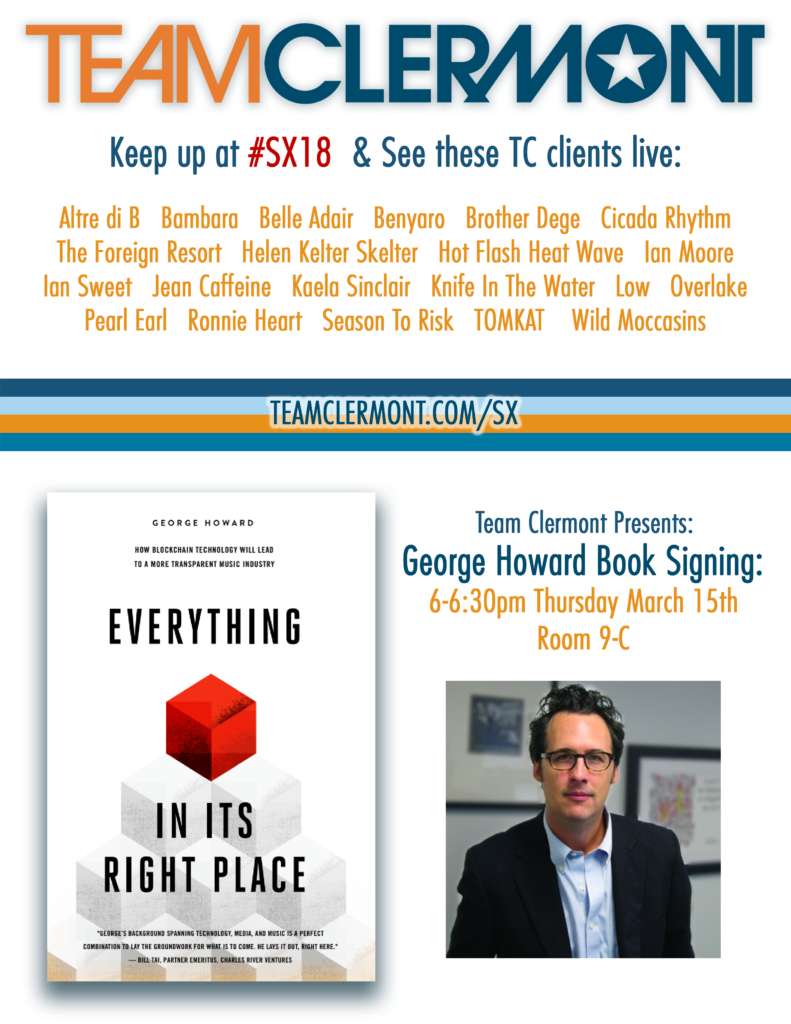 Team Clermont is proud to announce the SXSW 2018 lineup of artists playing showcases at the conference in Austin, Texas this March 12-17.
Team Clermont artists (past & present) playing include:
Altre di B (Bologna, ITALY) at Maggie Mae's Gibson Room. 1AM 3/15 Bambara (Brooklyn, NY)
Belle Adair (Florence, AL)
Benyaro (Jackson, WY)
Brother Dege (New Orleans, LA)
Cicada Rhythm (Athens, GA) AT LAMBERTS Mar 14. 10:30pm                      The Foreign Resort (Copenhagen) at 720 Club Patio Mar 16. 10:45pm  Helen Kelter Skelter (Norman, OK)
Ian Moore (Austin, TX)
Ian Sweet (Los Angeles,CA)
Jean Caffeine (Austin, TX)
Kaela Sinclair (Los Angeles, CA)
Knife In The Water (Austin, TX)
Low (Duluth, MN)
Pearl Earl (Denton, TX)
Ronnie Heart (Dallas, TX) AT THE SIDEWINDER OUTSIDE Mar 16. 11:00pm TOMKAT (Denton, TX)
Wild Moccasins (Houston, TX)                                                                                               & Double Ferrari (Athens, GA) coz we love em!