It seems like Bitcoin and cryptocurrencies are still all over the news everywhere we turn, and we're only just getting used to the fact that it's a new year. Resolutions, fitness, and spring cleaning all start to flood our collective conscious and some of those dreams disappear as quickly as they arrive. Well, my own need to "purge" renews itself at the turn of every new year, and this time a few select people like you may just benefit here.
Here you will find 3 (no, 2) very different classic cars for sale in exchange for Bitcoin or another cryptocurrency. So fasten your seatbelts; these things are about to take off.
1. A 1980 Diesel Toyota Land Cruiser Troop Carrier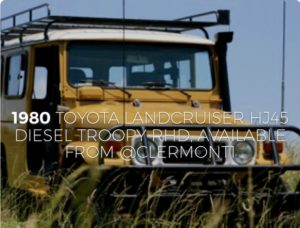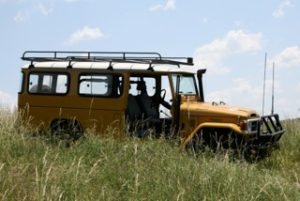 1980 Australian Toyota Land Cruiser, HJ-45 "Troopy"
11 passenger (long wheelbase) troop carrier, i6 diesel with snorkel, bull bars, roof rack & winch. 323,000 km (200k miles +/-).
I've only put 1200 miles on it since purchase in 2006, a trip to the mountains, and a trip to the beach. I would drive it anywhere today.
BF Goodrich 31 inch with 2 spares. Nothing "modified", all original H engine. Recent updates & rebuilds include alternator, new manuel fuel primer, new water pump, new thermostat & larger fans, belts & pulleys for long distance summer hauls.
Just completed a full fluids flush, brake test, compression, and oil change. Next is a possible swap to disc brakes or drum refresh. tba
All original and all strong with no leaks & no smoke.
right-hand drive (RHD), 4-speed manual.
All ext. panels & doors straightened & repainted in 2007. dime-sized rust spots starting to show.
– interior fully coated with wall to wall rhino-liner
– fog lamps, CD stereo, 4 wheel drive
$28,500 cash or $26,500 in Bitcoin or other crypto.
(this is an HJ45 / hj-45 troopy / troopie, not an hj47/ hj-47, FJ40, FJ45, BJ, or hj70 but similar to hj78 hj76, hzj, & 70 series)
For my article on Why I love Land Cruisers and so should You, go here & to:
Next, 2. 1967 Pontic GTO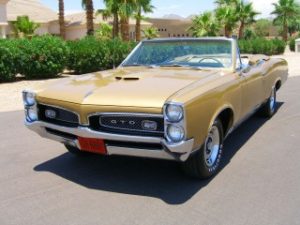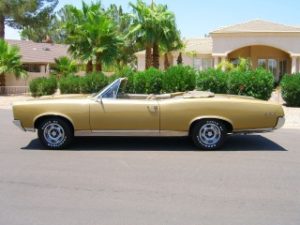 A 6.5 liter 400 with Ram Air. currently fitted with brand new electronic Edelbrock (Original ram air included). 67 NOM rated at nearly 300 BHP.
Much is updated or rebuilt but still mostly original. Have all PHS documents & protecto-plates on this rare numbered car.
Over 100k miles before late 90's engine rebuild when odometer was still certified. unknown since but sat up before the rebuild. Currently has 107k m. The correct 400 NOM motor rebuilt less than 2k miles ago. Currently has (old) raised white letter tires.
New: alternator, electronic high volt. distributor, battery, carpet, electronic injection and Edelbrock carburetor. Original Ram Air package is in the trunk.
$40,000 (BTC) or other crypto only. Payable by smart contract.
For my article on Why I love Land Cruisers and so should You, go here & to:
The Miata has been sold. Check out the Land Cruiser guy below! He is hilarious.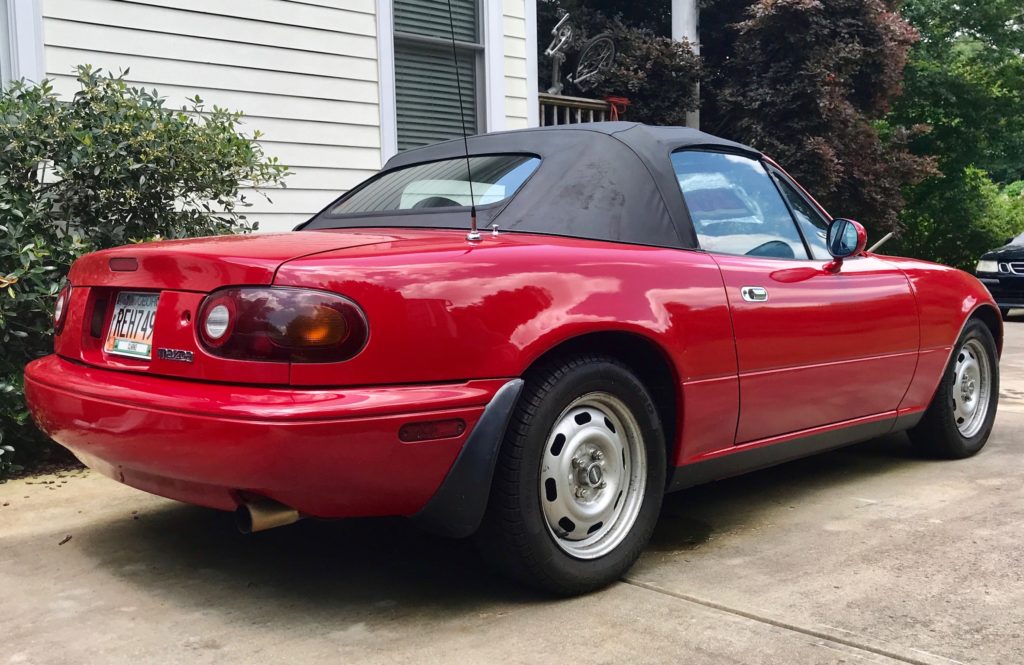 (S O L D)
Red, Convertible, Engine: 1.6L I4 Miles: 143,000 miles
Fully serviced: New tires, New top with updated GLASS rear window (not factory plastic), New battery (5yr warranty to Mar 1, 2022), New spark plugs, New plug wires, gaskets & seals, new timing belt. Tune-up & induction cleaning in 2018. Strong Compression. New master brake cylinder.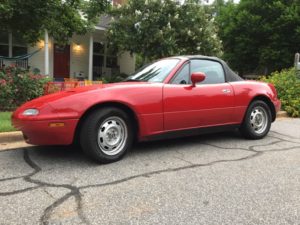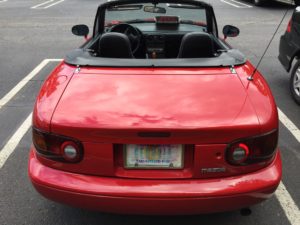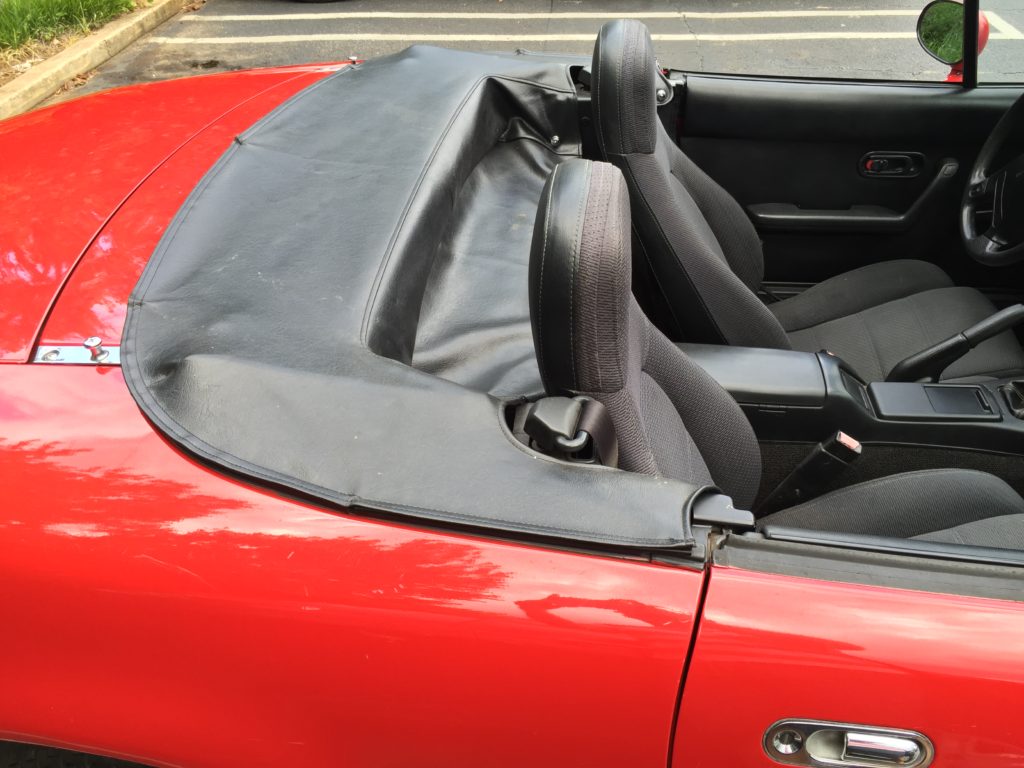 $4,500 in Bitcoin or other crypto only. Payable online, in person or by smart contract.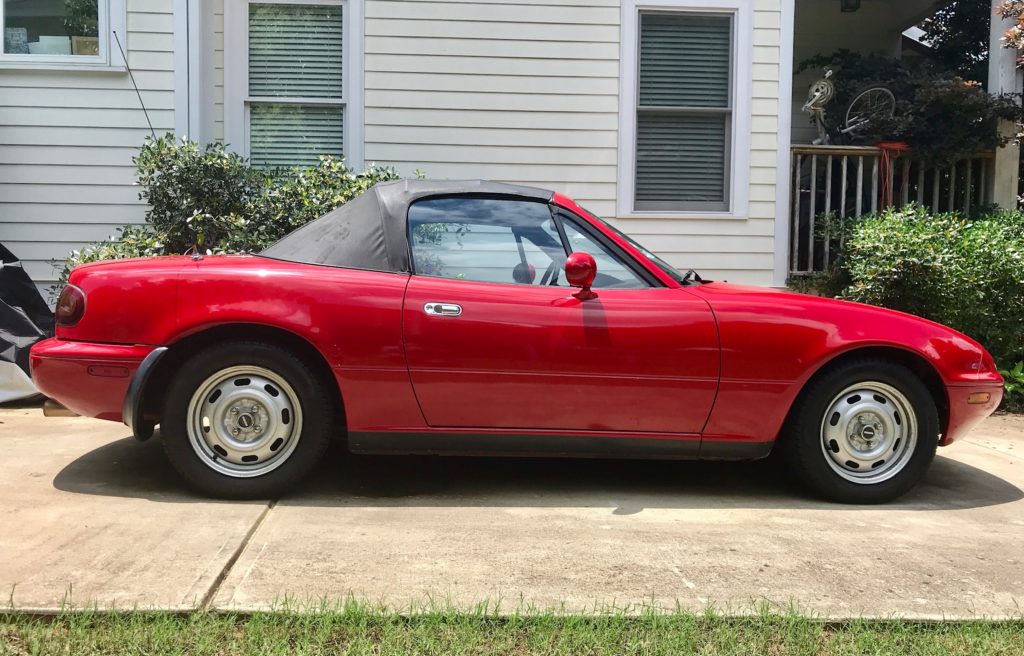 Contact Nelson Wells at teamclermont.com or 706-254-2672 or
serious inquiries may email me.
$500 #BTC deposit due upfront. Buyer responsible for shipping and previewing car before purchase.
serious inquiries may email:
nelson wells (a t) teamclermont.com