(Considering Mezger Porsche trades  /  The 1967 GTO  – SOLD)
It seems like Bitcoin and cryptocurrencies are still all over the news everywhere we turn, and we're only just getting used to the fact that it's a new year.  Resolutions, fitness, and spring cleaning all start to flood our collective conscious and some of those dreams disappear as quickly as they arrive.  Well, my own need to "purge" renews itself at the turn of every new year, and this time a few select people like you may just benefit here.
Here you will find 4 (no, 3)[No, one (1)] very different classic car(s) for sale in exchange for Bitcoin or another cryptocurrency.  So fasten your seatbelts; these things are about to take off.
In addition to Bitcoin, Nelson is willing to accept trades into certain Porsche 911's. Those include 993, 996 turbo, 997tt and some carrera cabrio's.
1. A 1980 Diesel Toyota Land Cruiser Troop Carrier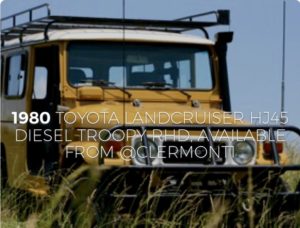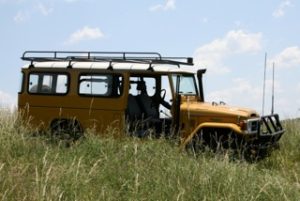 1980 Australian Toyota Land Cruiser, HJ-45 "Troopy"
11 passenger (long wheelbase) troop carrier, i6 diesel with snorkel, bull bars, roof rack & winch. 323,000 km (200k miles +/-).
I've only put 1200 miles on it since purchase in 2006, a trip to the mountains, and a trip to the beach. I would drive it anywhere today.
BF Goodrich 31 inch with 2 spares. Nothing "modified", all original H engine. Recent updates & rebuilds include alternator, new manuel fuel primer, new water pump, new thermostat & larger fans, belts & pulleys for long distance summer hauls.
Just completed a full fluids flush, brake test, compression, and oil change.
All original and all strong with no leaks & no smoke.
Original 1H engine pulls strong
right-hand drive (RHD), 4-speed manual.
All ext. panels & doors straightened & repainted in 2007.
dime-sized rust spots starting to show and are being remediated.
– interior fully coated with wall to wall rhino-liner
– fog lamps, CD stereo, 4 wheel drive
$28,500 cash or $25,500 in Bitcoin or other crypto.
[Not currently for sale – I am touching up paint and planning to build into a pop-top camper]
(In addition to Bitcoin,  willing to accept trades into certain Porsche 911's or 944 S2 cabriolet. Those include 993, 996/997 turbo, and some Carrera cabrio's. – Possibly a Panamera GTS or Turbo)
(this is an HJ45 / hj-45 troopy / troopie, not an hj47/ hj-47, FJ40, FJ45, BJ, or hj70 but similar to hj78 hj76, hzj, & 70 series)
For my article on Why I love Land Cruisers and so should You, go here & to:
2. The 2001 BMW (E39) 540iT touring sport wagon (not currently for sale)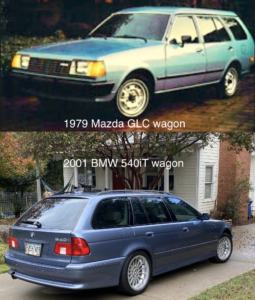 A timeless classic, and still a seriously powerful dad-wagon or grocery hauler, the E39 5 series 540 has a 4.4 liter V8* cranking out 283 hp (not an insignificant horse power for a 20+ year old wagon) and with an impressive zero to sixty time: rated at 0-60 in 6.9 seconds new, this pampered wagon still has all of its power. *(The 4.4L V8 Gas DOHC M62B44 (1997-2003)- with 282hp/290 hp | 310/324 lb-ft is the official power plant) **Full detail & options list below.
What can be said about the E39 in general that hasn't already been said by every car guy, horse-power guru, and wagon-elitist-snob online? I doubt I could add a thing, but I can say 5 years in and I'm still in love with this wagon's agility, weight to power ratio and road-trip comfort and safety.  I have yet to find a high quality replacement, and I've looked at the Panamera GTS 4.8li, Land Rover, Cayenne GTS, modern supercharged Volvos, you name it.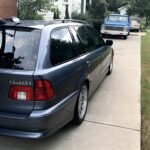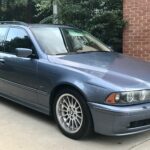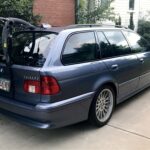 2001 BMW (E39) 540iT touring sport wagon   (not currently for sale)….   Full comprehensive list of upkeep, repairs, and upgrades with little to no modifications available.  Regularly serviced by a BMW specialist and a restoration shop. currently touching up plastics, paint chips, etc.  The wagon received all new style 32 BMW OEM spoke mag wheels in 2019, with next to zero curb rash, including a full spare.  $14,500 USD / $12,800 in #Bitcoin #BTC – Ask me about any details whatsoever. 
3.  The 1967 Pontic GTO – [ SOLD ]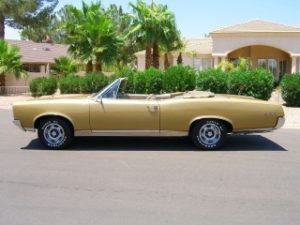 A 6.5 liter 400 with Ram Air. currently fitted with brand new electronic Edelbrock (Original ram air included). 67 NOM rated at nearly 300 BHP.
Much is updated or rebuilt but still mostly original. Have all PHS documents & protecto-plates on this rare-numbered car.
Over 100k miles before late 90's engine rebuild when odometer was still certified. Unknown since but sat up before the rebuild. Currently has 107km. The correct year NOM 400 motor rebuilt less than 2k miles ago. Currently has (old & new) raised white letter tires.
New: alternator, electronic high volt. distributor, battery, carpet,  electronic injection and Edelbrock carburetor. Original Ram Air package is offered with the car, as is original holly carb.
$40,000 cash, or $36,900 in BTC (or other crypto only).  [ SOLD ]
**Will consider trades for select Porsche cars.
(In addition to Bitcoin,  willing to accept trades into certain Porsche 944's or 911's. Those include S2-Cabrio, 993, 996 /997 turbo, and some Carrera cabrio's. – Possibly a Panamera GTS or Turbo)
For every reason I love the GTO, go to my next post featuring James "Donut Media" Pumphrey explaining why it's the greatest muscle car of all time
here.
For my article on Why I love Land Cruisers and so should You, go here & to:
4. The Miata has been SOLD.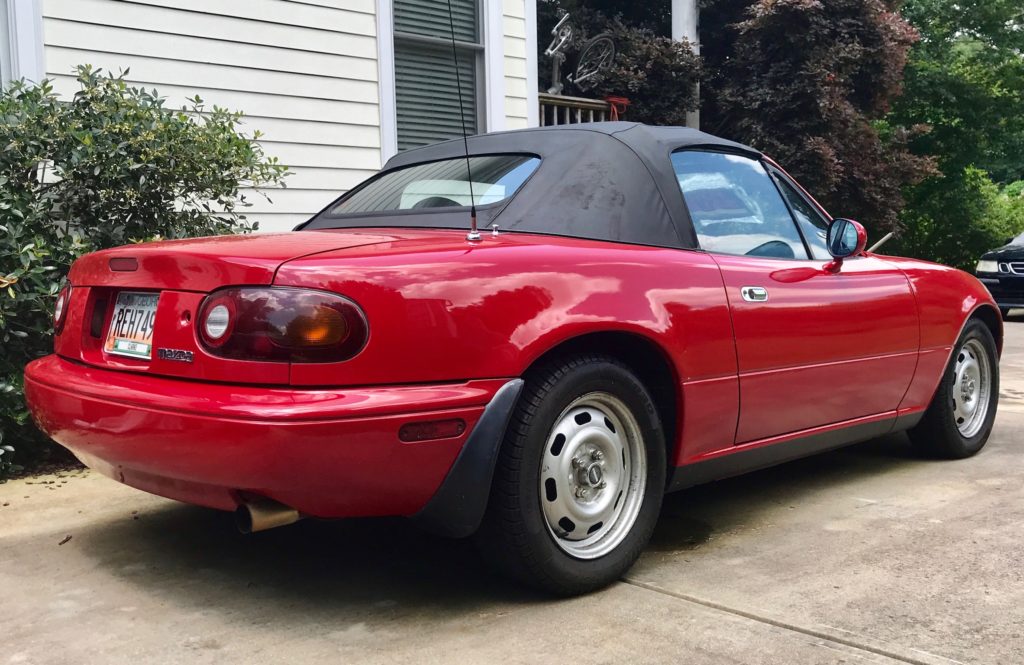 1990 Mazda Miata MX-5 (S O L D) Red, Convertible, Engine: 1.6L I4 Miles: 143,000 miles
Fully serviced: New tires, New top with updated GLASS rear window (not factory plastic), New battery (5yr warranty to Mar 1, 2022), New spark plugs, New plug wires, gaskets & seals, new timing belt.  Tune-up & induction cleaning in 2018. Strong Compression. New master brake cylinder.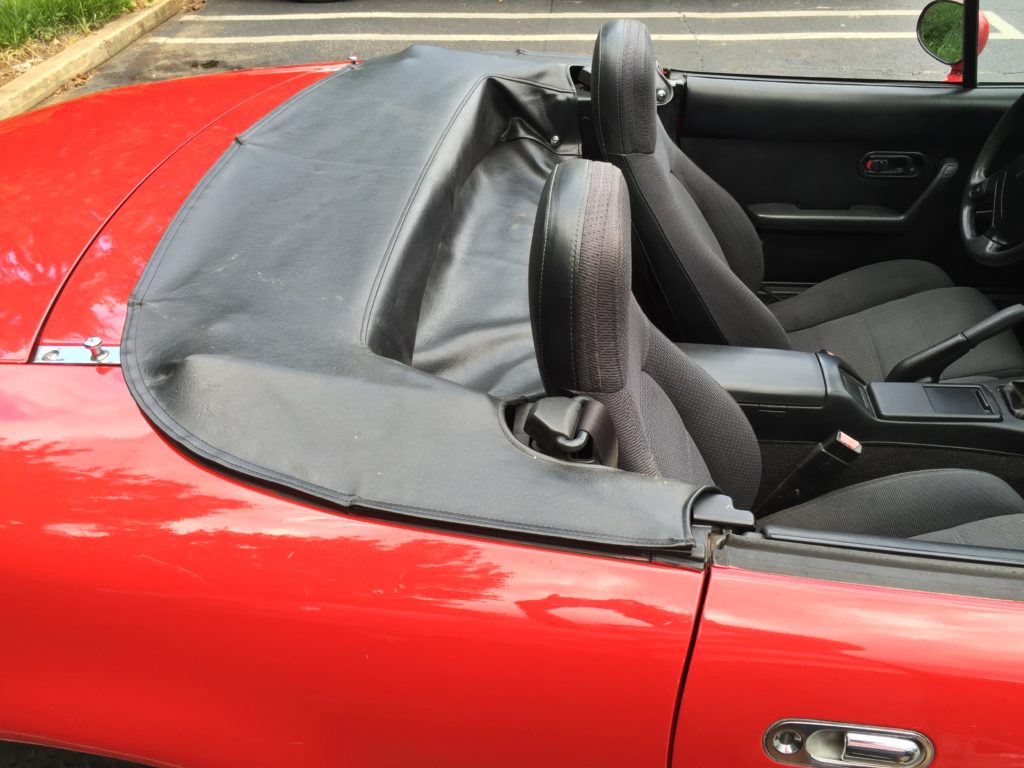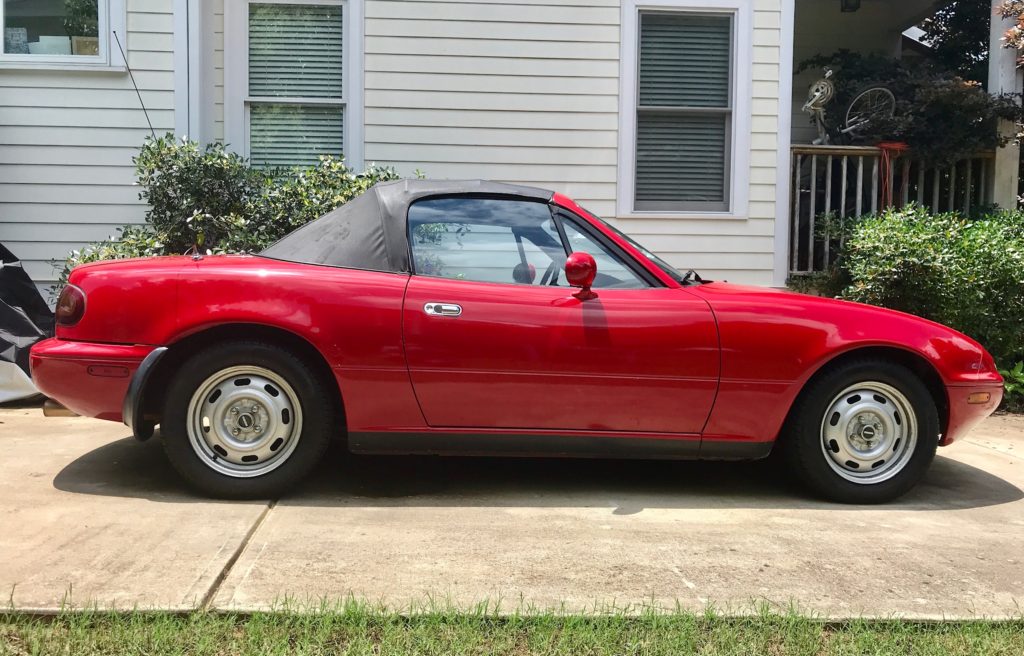 $5,500 in Bitcoin or other crypto only. [SOLD]
(I purchased the Miata to flip and enjoy along the way.  I paid $1500 for it, invested another $740 into, kept it WAY too long-nearly 2 years, and finally sold it for $4,400 to a nice young gent returning home to Atlanta from a term overseas in the Middle East.)
Contact Nelson Wells
for any sales or trade inquiries
Buyer responsible for shipping, PPI's and previewing car before purchase.
** Full detail order/ options list – 2001 BMW 540iT sport wagon:
Vin: WBADR63491GN91735
Production date: 2001-02-12
Model – 540I
Series – 5
Generation – E39
Body type – Sport Wagon
Type code – DR63
Engine code – M62/TU
Color – Steel Blue metallic (L0372)
Interior – Leather Montana sand beige/dark beige (PN6SN)
Transmission – Auto
Vehicle Options (Code/Option):
S0202
Steptronic
S0204
Drive unit, export version
S0210
Dynamic Stability Control (DSC III)
S0220
Self-levelling suspension
S0227
Sports suspension settings with self-leveling suspension
S0249
Multifunction for steering wheel
S0257
Side airbags for rear passengers, deactivation
S0261
Side airbags for rear passengers
S0302
Alarm system
S0319
Integrated universal remote control
S0354
Windscreen with green shade band
S0363
Light alloy wheels radial spoke 32
S0386
Roof rails
S0403
Glass roof, electric
S0417
Roller sunblind, rear side windows
S0431
Interior rear-view mirror with automatic anti-dazzle function
S0438
Fine-wood trim
S0441
Smoker's package
S0456
Comfort seats front, electrically adjustable
S0459
Seat adjustment, electrical with memory
S0473
Armrest front
S0488
Lumbar support for driver and front passenger
S0494
Seat heating for driver and front passenger
S0500
Headlight washer system incl. intensive cleaning of windscreen
S0508
Park Distance Control (PDC)
S0520
Fog lights
S0521
Rain sensor
S0522
Xenon light
S0534
Automatic air conditioning
S0555
On-board computer
S0640
Car-telephone preparation
S0645
Radio control US
S0661
Radio BMW Business
S0677
HiFi system Professional Logic7
S0694
Preparation for CD changer
S0710
M leather steering wheel
S0760
BMW Individual high-gloss Shadow Line
S0785
White direction indicator lights
S0818
Battery master switch
S0845
Acoustic seat-belt warning
S0850
Additional tank filling,export
S0853
Language version English
S0876
Radio frequency 315 MHz
S0925
Shipping protection package
S0992
Control of number-plate attachment